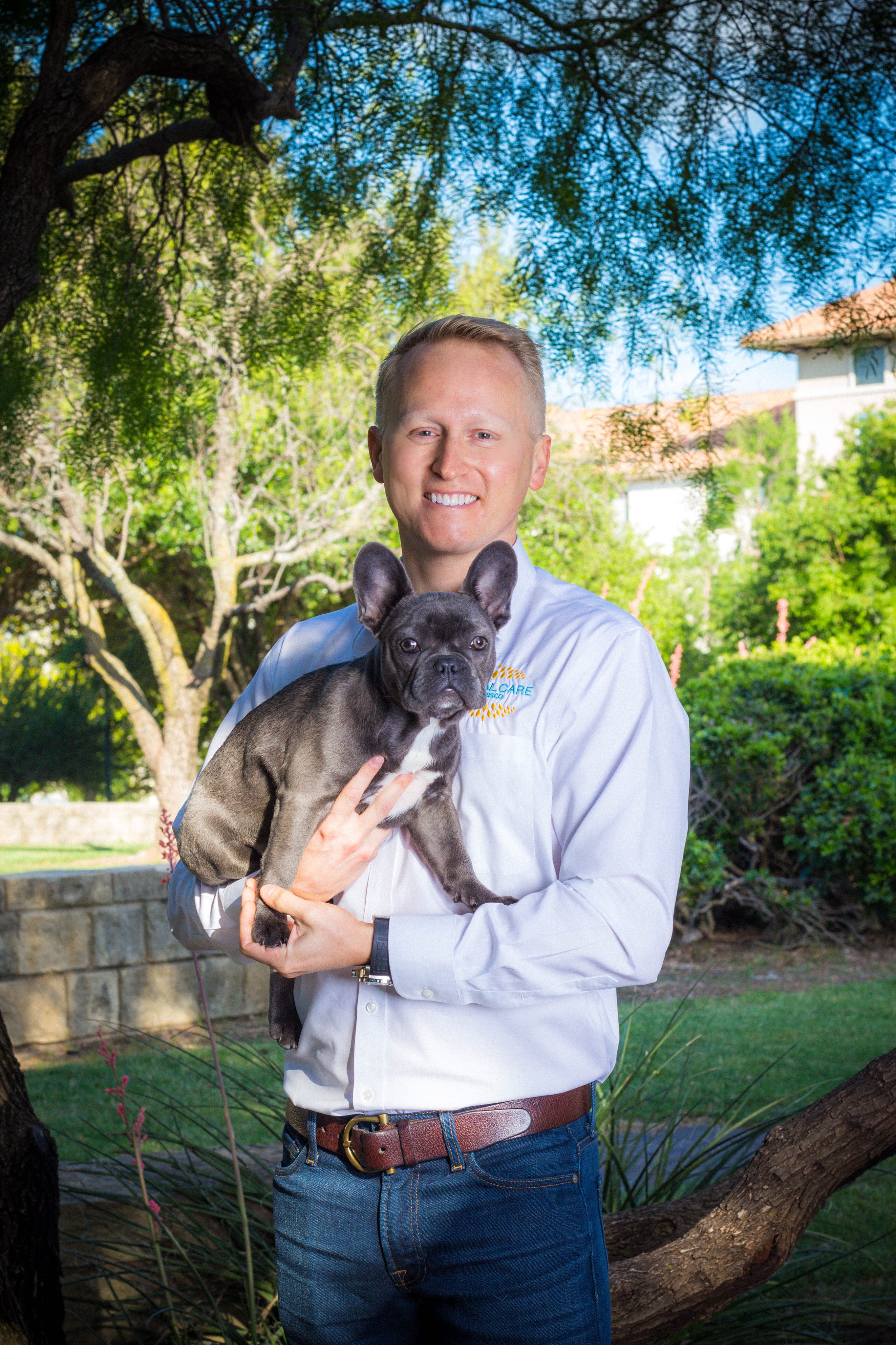 Thomas Grant, DMD
Enormous strides have been made in dentistry during the past several years, and Dr. Thomas Grant, the premiere dentist in Frisco TX, is at the forefront of the latest exciting technologies, advances and techniques. With a degree in microbiology and a Doctor of Dental Medicine degree, his knowledge and experience with providing comprehensive dental care is widely known and well-respected.
Dr. Grant is a member of the American Dental Association®, the Texas Dental Association, the Dallas County Dental Society, the North Texas Dental Society, the Academy of General Dentistry, the Florida Dental Association and the Okaloosa-Walton Dental Society. He is an active member of the community.
"More people than ever before are retaining their teeth for a lifetime and it's due to education and preventative care," he said. "With regular hygiene visits and checkups, we can help our patients ward off cavities, gum disease and other dental problems that can affect overall health." Dr. Grant offers a family-friendly environment for his patients and accepts most dental insurance plans.
"I'm looking forward to expanding my work in Frisco, Texas," said Dr. Grant. "I'm committed to helping people achieve gorgeous smiles!" Dr. Grant is now accepting new patients from ages 2 to 102, so please stop by and visit our new beautiful dental practice. He also has a daughter, Dolly Mae, who does double-duty as his fur baby and our therapy dog!
Meet Our Team
Our team is here to listen and care. At Dental Care of Frisco, you will meet a group of bubbly, outgoing people who have worked together for a long time and have the experience and education to help you get the most out of every visit. We know that every smile is different and make sure that every treatment plan is personalized to the needs and wants of each patient. Our patients are at the center of our practice and it shows in everything we do. You can meet our team below, and of course, you are invited to call 214-436-5122 for your dental appointment in Frisco, Texas. And if you would just like to come by and say hi our therapy dog, Dolly Mae, she would love to meet you!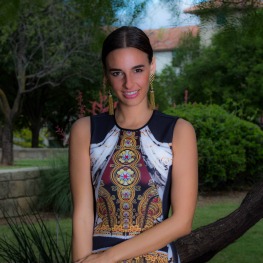 Bechan – Registered Dental Hygienist
After 15 years of growing up overseas, Bechan Evans moved to Texas for college. She graduated top of her class and soon settled down in ever-growing McKinney. She has been practicing hygiene for over five years, during which time she has had experience working both corporate and private practice. She loves getting sparkly whites to come out of hiding and helping you keep your smile healthy!
Bechan is an aspiring fashion and jewelry designer. When she is not at work with her fabulous dental team, she is whipping up a prototype of her mind's latest creation. Like every princess, she has a prince. She will be walking down the aisle to meet him sometime next year. Since white horses are in short supply, his rescued retired greyhound will be escorting her.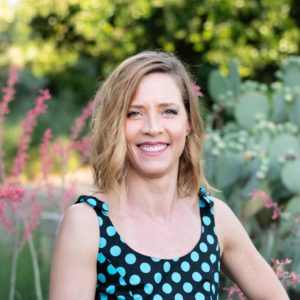 Cari – Registered Dental Assistant
Cari has been in the dental field since 1995. She graduated valedictorian of the ATI Career Training Center dental assisting program and has also completed training for Pinnacle Practices. Cari is originally from eastern Texas, but she and her husband, Mike, who works for the City of Frisco, have lived in Frisco since 2000. In her spare time, Cari enjoys running, spending time outdoors, going to concerts and watching football.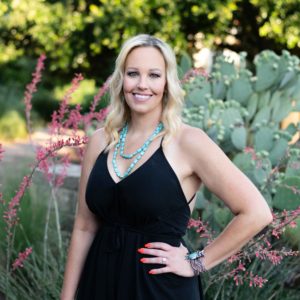 Kristin – Registered Dental Assistant
Kristin has been in the dental field for over seven years. She is originally from Oklahoma and has lived in Frisco for over 15 years. Kristin has a son that is headed off to college in the fall of 2019. Kristin and her fiancé enjoy spending their free time camping, traveling, watching OU football, and hanging out with friends and family.
"Embrace uncertainty. Some of the most beautiful chapters in our lives won't have a title until much later." – Bob Goff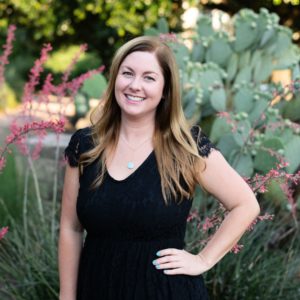 Courtney – Registered Dental Hygienist
After growing up in northeastern Texas, Courtney moved to the DFW area in 2004 and has been here ever since. She has been working in the dental field since 2005 and has been a full-time hygienist for our practice since 2017. Courtney loves to build a trusting relationship with her patients and educate them on their dental health. On the weekends, you can find her living life to the fullest while traveling, camping and exploring with her family. Her son and her two rescue dogs bring her so much happiness and keep her busy while she is not with her wonderful Dental Care of Frisco team.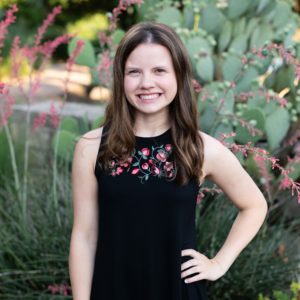 Macy – Patient Benefits Coordinator
Macy has been working in the dental field since 2014, both in the front office and in the clinical setting, as she is also a Registered Dental Assistant. She is a Baylor University alum, where she received her undergraduate degree in psychology. She is currently pursuing her master's degree in health studies. When she is not working, Macy enjoys reading, traveling, cheering for Baylor Bears football and Dallas Stars hockey, and spending time with her family and friends as often as she can.
"Life is short. Smile while you still have teeth!" – Unknown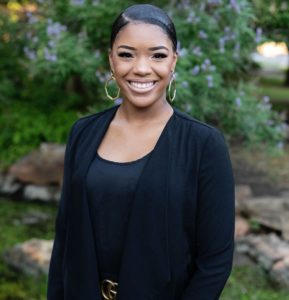 Diamond – Treatment Plan Coordinator
Diamond joined our team in 2019. Diamond, her fiancé and her son are Louisiana natives and enjoy spending family time touring Dallas. She handles all aspects of the front office, from greeting our patients to scheduling, insurance, treatment planning and more. She has an exceptional willingness to help our patients and make sure they receive the highest level of care possible. With her combined dental assisting and front office experience, she is a very well-rounded employee who is able to answer any questions you may have!
"Shine bright, like a Diamond." – Rihanna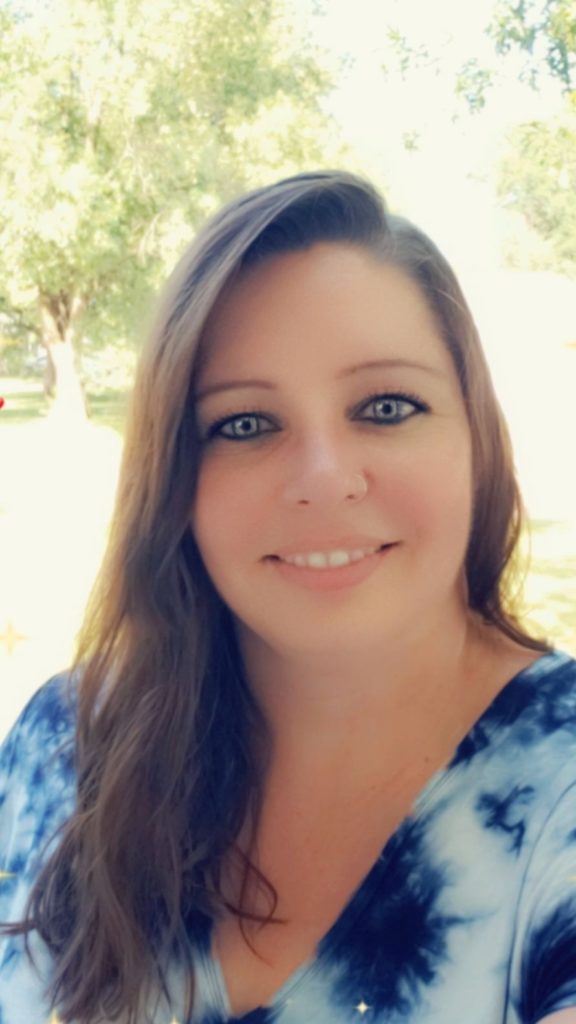 Jen – Account Coordinator
Jen joined our team in May 2018, but she has been in the dental field for over 16 years now. Jen assists our amazing office staff via a satellite capacity. Her goal is to go above and beyond to help where needed, so that our office staff can focus on what is truly important, our wonderful patients. She and her husband, Dan, live in north Oklahoma with their two fur babies, Kapone and Josie. In Jen's free time, she enjoys motorcycle rides, reading and listening to music.
"Your smile may be the brightest part of someone's day, so wear it often and share it freely." – Unknown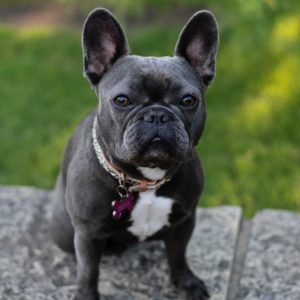 Dolly Mae – Therapy Dog
Dolly Mae has been working in our office for over two years now, providing patients with love and attention in order to reduce stress and anxiety. You can also catch Dolly working at the front desk. When she is not on the job, she spends her time napping, playing with her toys, kicking it with her family and spending time in the outdoors. Dolly Mae is so excited to see you at your next dental visit!
"Not flossing is like wiping your butt cheeks and not the crack." – Unknown