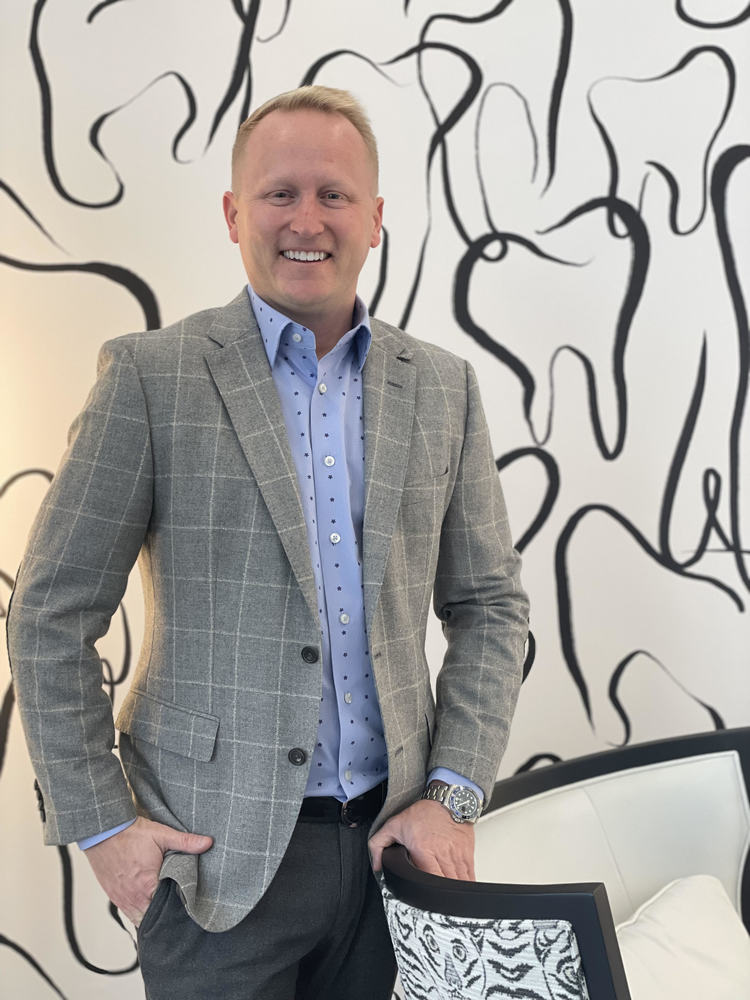 Thomas Grant, DMD
Enormous strides have been made in dentistry during the past several years, and Dr. Thomas Grant, premier dentist in Frisco, Texas, is at the forefront of the latest exciting technologies, advances and techniques. With a bachelor's in microbiology and a Doctor of Dental Medicine degree, his knowledge and experience with providing comprehensive dental care is widely known and well-respected. Dr. Grant is a member of the American Dental Association®, the Texas Dental Association, the Dallas County Dental Society, the North Texas Dental Society, the Academy of General Dentistry, the Florida Dental Association and the Okaloosa-Walton Dental Society. He is also an active member of the community.
"More people than ever before are retaining their teeth for a lifetime, and it's due to education and preventative care," says Dr. Grant. " With regular hygiene visits and checkups, we can help our patients ward off cavities, gum disease and other dental problems that can affect overall health."
Dr. Grant offers a family-friendly environment for his patients and accepts most dental insurance plans.
"I'm looking forward to expanding my work in Frisco, Texas," says Dr. Grant, "I'm committed to helping people achieve gorgeous smiles!"
Dr. Grant is now accepting new patients from ages 2 to 102, so please stop by and visit our new beautiful dental practice.
Meet Our Team
Our team is here to listen and care. At Dental Care of Frisco, you will meet a group of bubbly, outgoing people who have worked together for a long time and have the experience and education to help you get the most out of every visit. We know that every smile is different and make sure that every treatment plan is personalized to the needs and wants of each patient. Our patients are at the center of our practice and it shows in everything we do. You can meet our team below, and of course, you are invited to call 214-436-5122 for your dental appointment in Frisco, Texas. And if you would just like to come by and say hi to our therapy dog, Dolly Mae, she would love to meet you!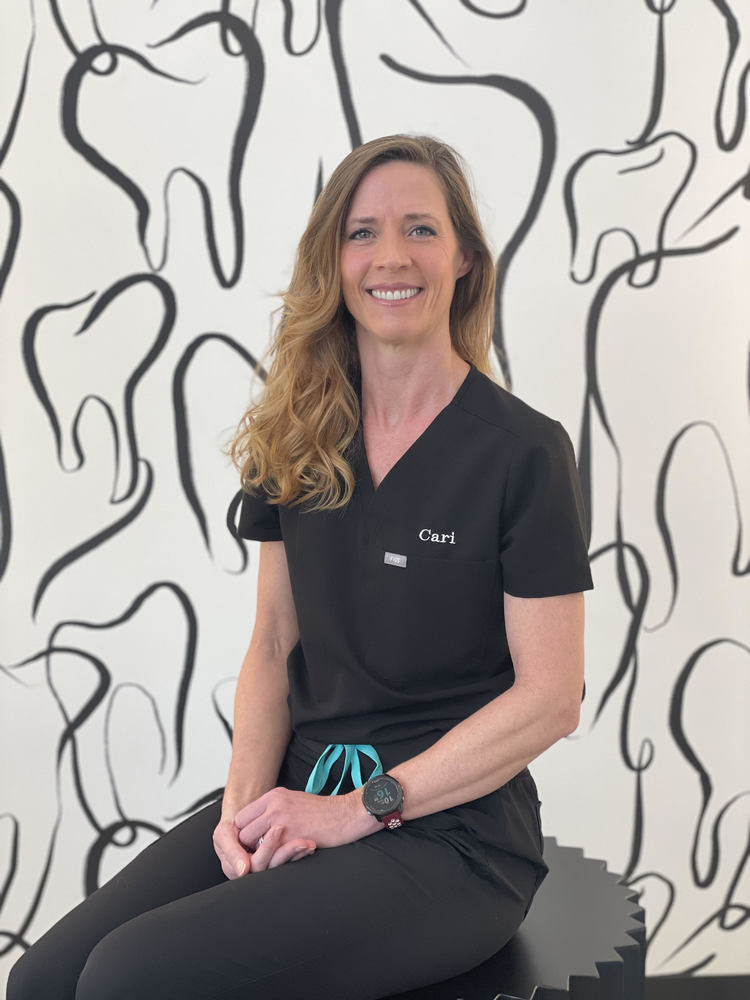 Cari – Registered Dental Assistant
Cari has been in the dental field since 1995. She graduated valedictorian of the ATI Career Training Center dental assisting program and has also completed training for Pinnacle Practices. Cari is originally from eastern Texas, but she and her husband, Mike, who works for the City of Frisco, have lived in Frisco since 2000. In her spare time, Cari enjoys running, spending time outdoors, going to concerts and watching football.
"
I see numb people
" – Unknown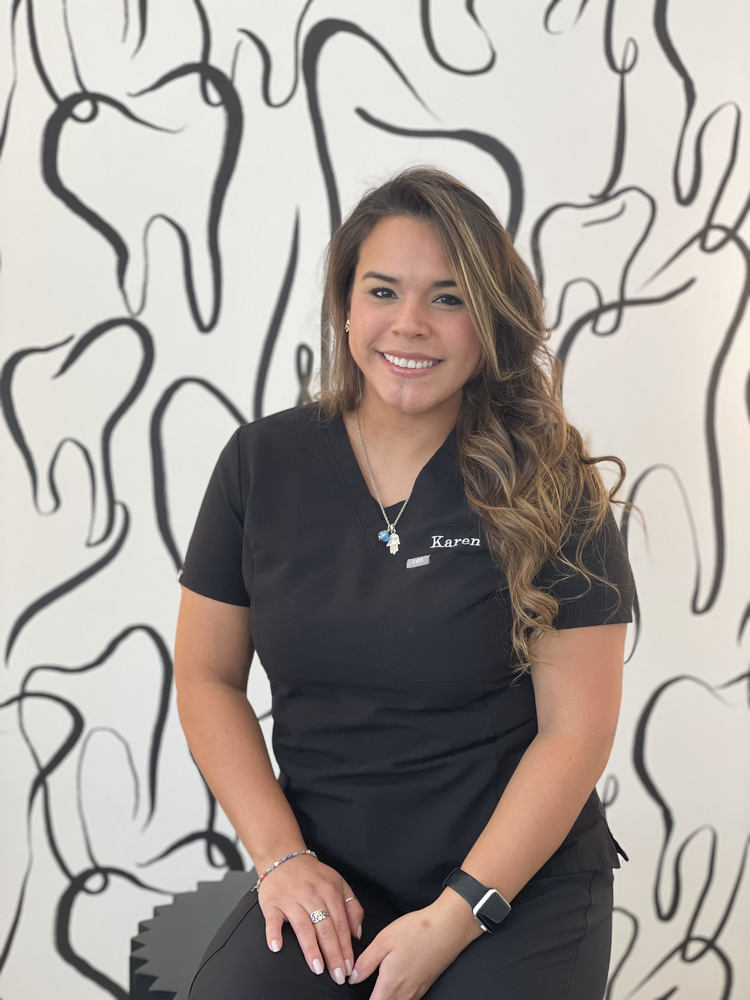 Karen – Registered Dental Assistant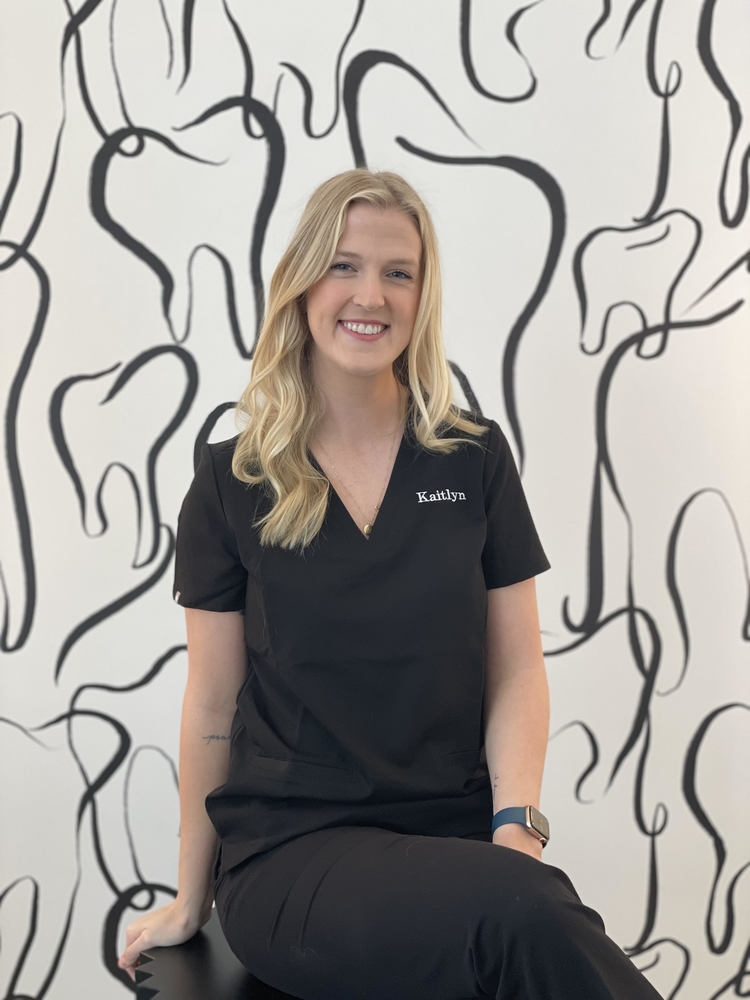 Kaitlyn – Registered Dental Assistant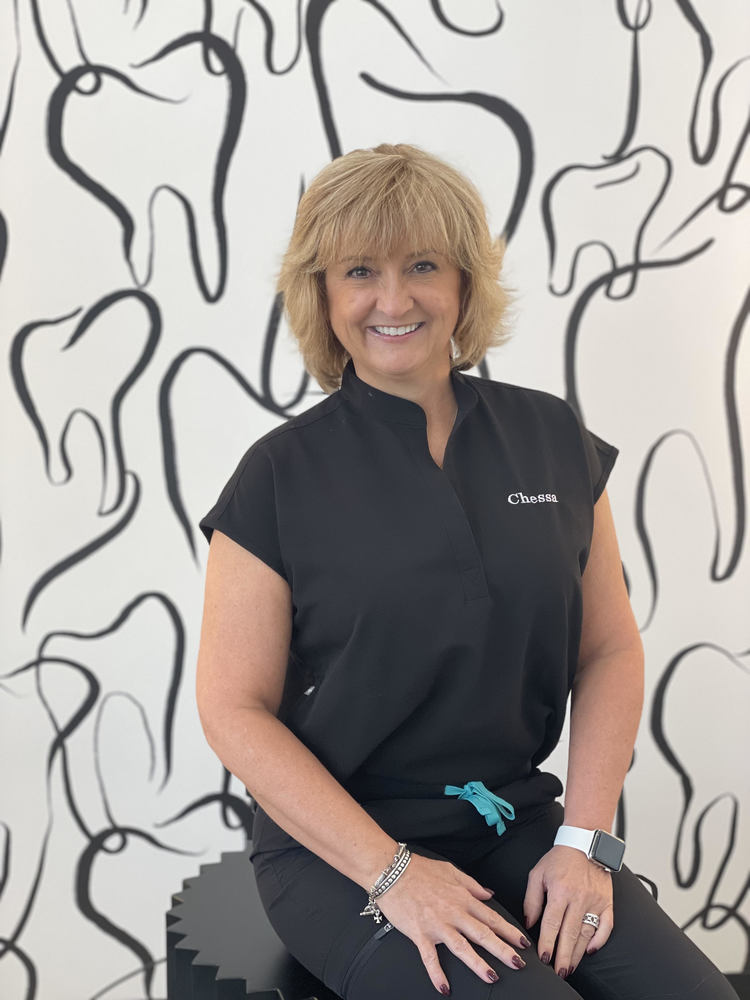 Chessa – Registered Dental Hygienist
Chessa has been working as a dental hygienist for over 25 years. She earned her degree from the University of West Virginia. She is a transplant from the east coast and now considers herself a true Texan. When she is not at the office, Chessa loves spending time with her husband, Randy, and their children and grandchildren.
"
Just have fun!
" – Unknown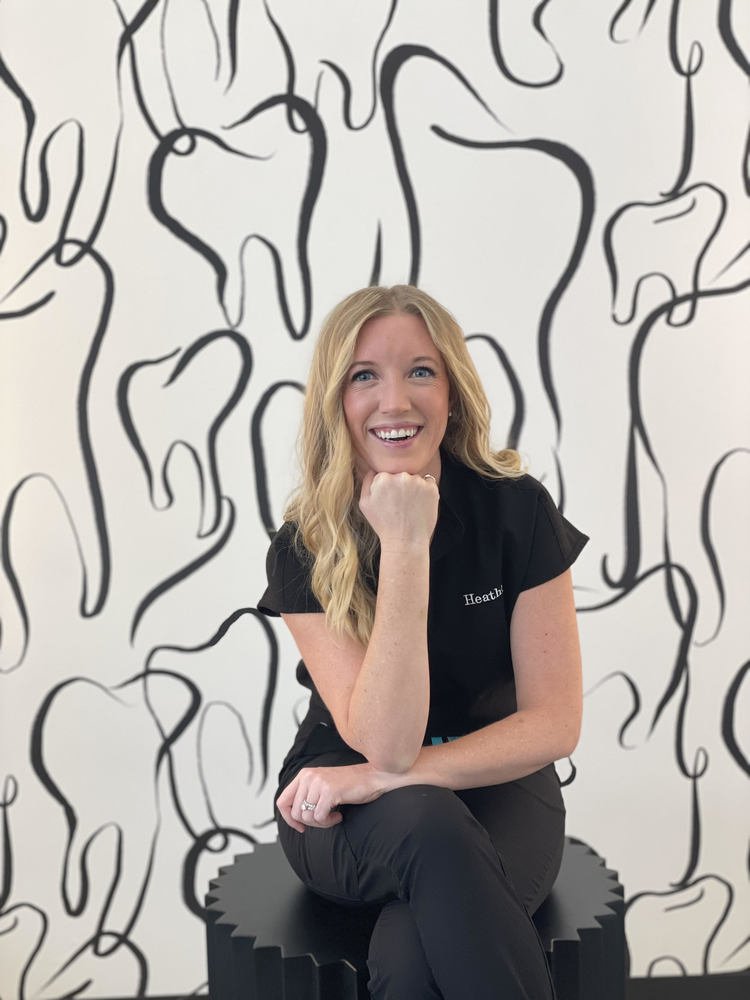 Heather – Registered Dental Hygienist
Heather has been in the dental field for over eight years. She began her career as a dental assistant and has been a registered dental hygienist since 2014. Heather received a Bachelor of Arts degree in health and kinesiology at the University of Texas at Tyler and completed her hygiene studies at Temple College. In her free time, she enjoys spending time with her husband, Taylor, and their two fur babies: Stella and Ace.
"
You don't have to brush all your teeth, just the ones you want to keep!
" – Unknown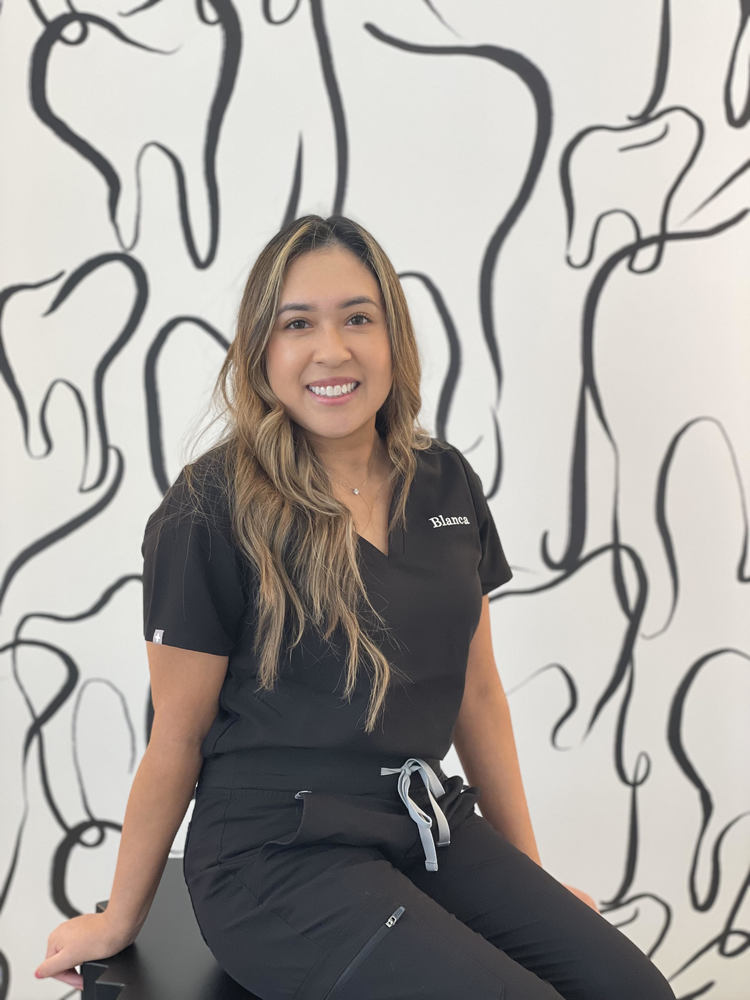 Blanca – Registered Dental Hygienist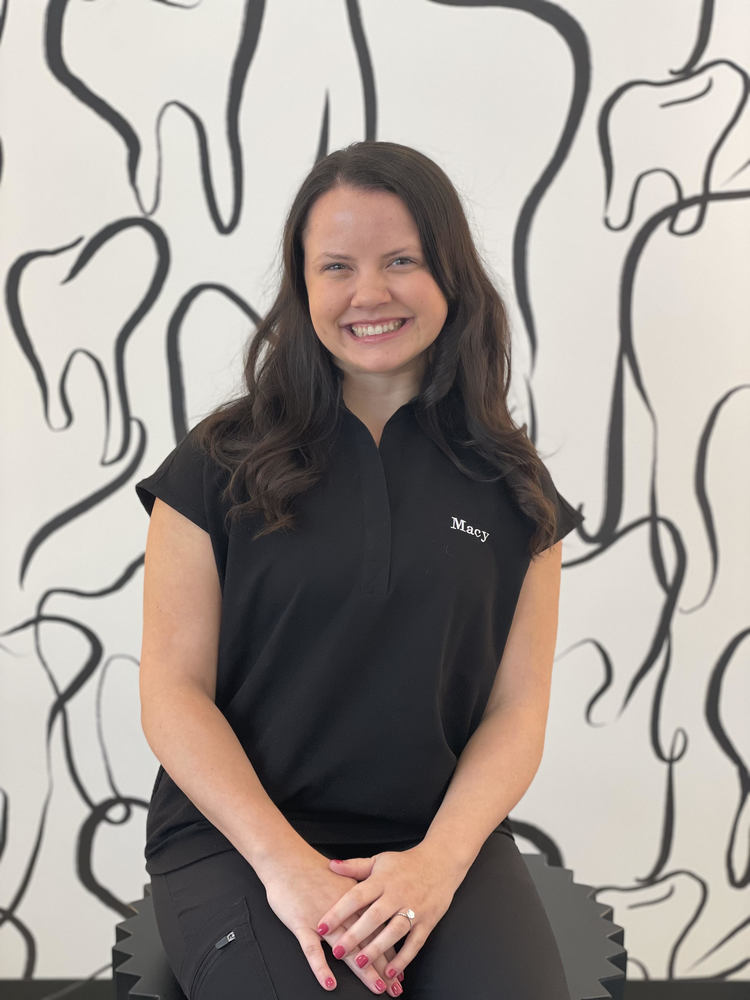 Macy – Office Manager
Macy has been working in the dental field since 2014, both in the front office and in the clinical setting, as she is also a registered dental assistant. She is a Baylor University alum, where she received her undergraduate degree in psychology, and she recently received her master's degree in health studies. In her spare time, Macy enjoys reading, traveling with family and spending time with her husband, Connor, and their sweet Frenchie puppy, Penelope Rose.
"
Smile, it increases your face value.
" – Robert Harling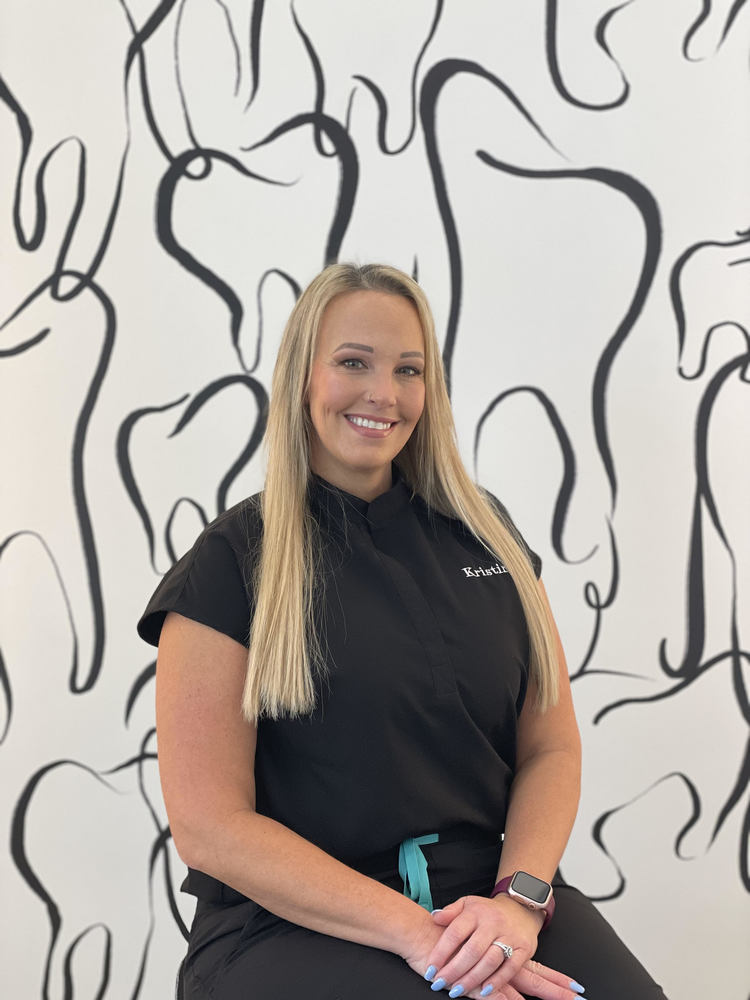 Kristin – Patient Care Coordinator
Kristin has been in the dental field for over ten years. She is originally from Oklahoma – BOOMER SOONER – and has lived in Frisco for over 18 years. Kristin enjoys spending her time traveling, attending concerts, and spending as much time as possible with friends and family.
"
Don't wait. The time will never be just right."
" – Napoleon Hill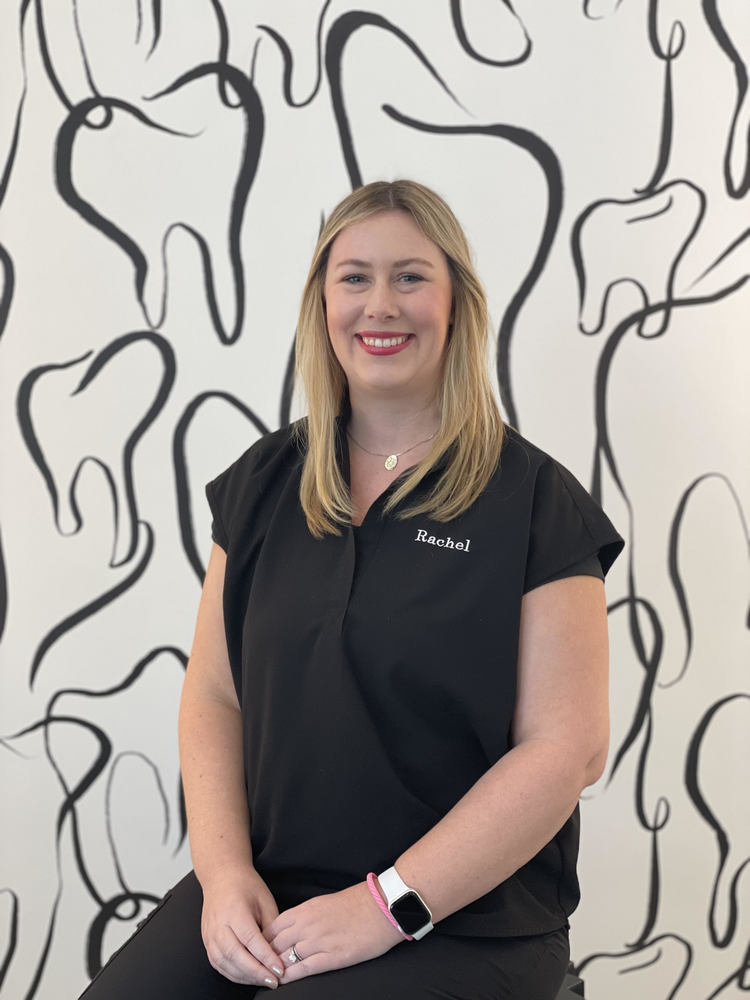 Rachel – Patient Care Coordinator
Rachel is a newcomer to the dental world. After being a stay-at-home mom for seven years, she decided to reenter the workforce in 2019. When she isn't behind the desk answering the phone or checking patients in and out, you can typically find her at the baseball field. She, her husband, Scott, and their two sons, Connor and Beau, are constantly bouncing between the baseball field, the football field and everywhere in between. In the little spare time she gets, Rachel enjoys watching the latest Netflix documentary with a nice glass of wine.
"
Don't think too much. Just do what makes you happy!
" – Unknown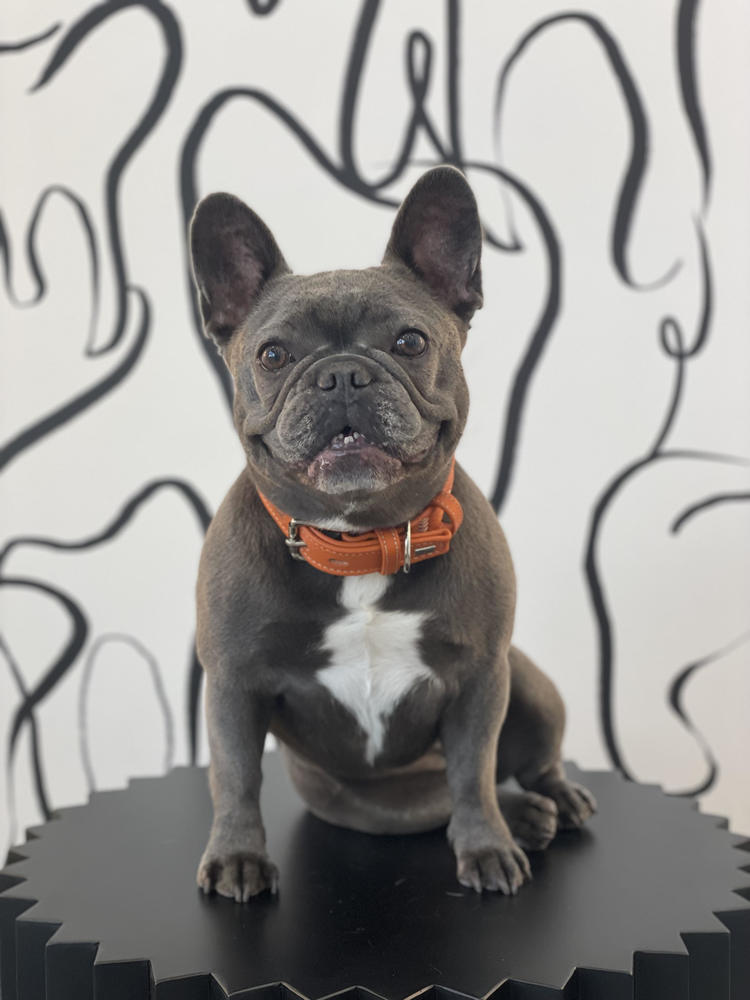 Dolly Mae – Therapy Dog
Dolly Mae has been working in our office for over four years now, providing patients with love and attention in order to reduce stress and anxiety. You can also catch Dolly working at the front desk. When she is not on the job, she spends her time napping, playing with her toys, kicking it with her family and spending time at the lake. Dolly Mae is so excited to see you at your next dental visit!
"If you see somebody without a smile, give 'em one of yours!"
– Dolly Parton
Our Office